High

Fashion

Photoshoot

Ideas
You need to know what the latest high fashion photoshoot ideas are in 2022 if you are selling clothes online or if you really want to impress your clients. Before you start with a high fashion photoshoot ideas for your online store or for your clients you should check your competitor's portfolio and make a plan accordingly.
You also need to check which camera, lens and positions they are using to get eye catchy images during the fashion photoshoot. Nowadays everyone is interested in presenting their product in a creative way which may be noticed by more people and helping them to grow their products, revenue and brands. If you are one of those, your fashion photography poses service is in demand.
12 Fashion Photoshoot tips 2020
Before you start with high fashion photography you need to check all your kits like camera, lens, backgrounds, products, lightings etc. Also need to check what kind of poses are required in many angels, studios etc.
You need to discuss with the model and makeup team what type of poses and make up you require during the photography.
1. Best camera for fashion photography
When you are starting a fashion photoshoot for your clients the image quality should be number one priority. There are many different cameras available in today's technology world.
When you are starting a fashion photoshoot for your clients the image quality should be number one priority. There are many different cameras available in today's technology world. There are many popular brand's DSLR available in the market and after doing some review you can choose one of the best according to your need and budget.
Let's discuss some best DSLR which is recommended by popular fashion photographers.
Nikon D850 was released in the year of 2017 and it was really famous because of high resolutions and impressive photoshoot performance at 7fps. This is an ideal camera for the fashion photographers as it integrates with high resolutions and speed of shooting.
During the fashion photoshoot you need a camera that is really durable, fast and handy to use. Because you need to produce a very high quality fashion photography and for the same Nikon D850 is really impressive and comes with many features which are required for the fashion photography.
When Nikon launched the D800 and D800E it created the standard for image quality and high resolution photography. This camera allows fast action with 45.7 megapixels top level resolutions. So it is the best for the fashion photoshoot in 2022 as well.
Sony has introduced Alpha a7R III 42.4 megapixel 35 mm full-frame camera with auto-focus which produces high quality images for fashion photoshoots. It's come with approximately 2x improved AF speed and up to 10fps constant photography. Sony Alpha a7R III comes with all the features that are needed during fashion photography.
Alpha a7R III introduces new features with a large buffer, shot with 28 uncompressed RAW files in a single burst. This is really useful during fashion photography which is generating high quality images in a short time.
Sony Alpha a7R III has outstanding autofocus. Autofocus comes with many options like wide mode, expand flexible spot, flexible spot and Eye AF mode. This will help to generate outstanding photography of your models.
It has also introduced the 5-axis optical in-body image stabilization features which will give your very stabilized images while your model is moving for many different poses.
I have added just 3 best cameras over here but there are many other best cameras available that you can check for fashion photoshoots.
2. Best lens for fashion photography
There are a number of lenses available in the market from chip to high rate. You can go through it and buy one of the best that you require. We have asked professional photographers which one is their favorite lens or they are using during the fashion photoshoot.
Out of those surveys we have introduced four best lenses for fashion photoshoot below from the top brands. Here we have divided into the two parts Canon and Nikon.
Best canon lens for fashion photography
1. Canon EF 85mm f/1.4L IS USM Lens
This lens is Prominent by its high quality design and IS capabilities. The EF 85mm f/1.4L IS USM is best for short telephoto fashion photoshoots from Canon. It is a L-series lens depicted by a sophisticated optical layout added one glass-molded aspherical element to greatly decrease spherical aberrations and distortion for improved sharpness and clarity.
It comes with a great amalgamation of optics, performance and advanced durable design. This is the first Canon's 85mm L-series IS capability with advanced optical formula and large diameter aspherical lens. This is the ideal for portraiture photography as it provides a natural distance between photographer and models. The EF 85mm f/1.4L IS USM has introduced the best for medium-telephoto lens from Canon.
For continued high quality and outstanding result EF 85mm f/1.4L IS USM had introduced features such as image stabilizer system. That producing good shake reductions for up to 4* shutter speed steps. This helps to generate awesome sharp photographs.
2. Canon EF 50mm f/1.8 STM
Canon EF 50mm f/1.8 STM is the multipurpose focal length available. The Canon EF 50mm f/1.8 STM 50mm lens introduced by Canon with normal length and suited for fashion photography. The brightness of f1.8 is aperture advantage control over depth of field for isolating subject matter.
It comes with a super spectra coating which will apply individual elements to reduce ghosting and flare for good lighting, natural color and sharp picture. It has an STM stepping AF motor producing smooth pictures with silent auto-focus with high speed performance.
Canon EF 50mm f/1.8 STM built with metal for durability and re-located focusing ring to maintain a compact form factor.
Best Nikon lens for fashion photography
1. Nikon AF-S NIKKOR 85mm f/1.4G Lens
Nikon AF-S NIKKOR 85mm f/1.4G is one of the best lenses for fashion photography. It comes with short-telephoto best introduced by its bright f/1.4 max aperture and capabilities to separate the subject by using superficial depth of field.
It is a little bit long focal length with fast design introduced by a rounded nine-blade diaphragm as it is allowed to produce bokeh quality. This lens is specially designed for fashion or portrait photography including ultra-fast, high quality image and sharpness. The Nikon AF-S NIKKOR 85mm f/1.4G is working well on FX and DX sensors for generating sharp images.
Nikon AF-S NIKKOR 85mm f/1.4G is a top grade lens that advances the optical formula for top level sharpness. It has an AF-D focus motor with a faster and perfect silent wave motor. It is also compatible with dust and tough weather so you can shoot your outdoor photography in any conditions.
2. Nikon 50mm f/1.8G AF-S
Nikon 50mm f/1.8G AF-S is commonly famous in many professional photographers. This 50mm focal length allowed a shallow depth of field and nice soft bokeh. It is also maintaining sharp and clear pictures during the fashion photography.
This Nikon nifty fifties robust build with light weight, easy to use and very handy. It's the best or ideal lens for portraits and landscape photography.
If you are a professional photographer so you know there are numbers of lighting options available in the market. You can purchase it online, local store or marketing according to your needs and budget. Here I have mentioned the 3 lighting kits.
The LimoStudio 800 Watt lighting set is recommended for studio photography. It is good for professionals and beginner photographers both. These kits come with two white nylon umbrellas to soften any additional lights. The stand of the umbrella is adjustable according to your needs.
Umbrella stands have a double head photo lighting holder which is universal so you can attach one or two 45 watts light bulbs as per the requirement. Each light holder has a speared switch which you can control according to needs. LimoStudio 800 Watt kits come with three 6×9 food backdrops and support stands of 10 feet. The background you can get in three choice able colors, white, black and green.
2. Fovitec Studio Pro 2500 Watt
Fovitec Studio Pro is well-known lighting kits for the professional photographer. It comes in a medium size area which is best suitable for small apartments or studios. These kits included two five socket head soft boxes offering 2500 watts of power. You can adjust the height according to your need from 2'8" to 7'6" for each fashion photoshoot.
If you are a fashion photographer, Fovitec Studio Pro is providing perfect lighting kits for your photography. You can set up and adjust the lighting as well. Moreover you can also use any camera and lens which this lightning kits that you need to capture the images.
4. Best tripod for photography
When we discuss the tripod, many beginners would like to know why they need the tripod and what is the importance of the tripod during the photography.
Whatever photography you prefer, but at the same time a tripod is also a most important tool. Mainly in those criteria where you cannot hold the camera steady or need to continue shooting the numbers of images. In all this situation a tripod will assist you to shoot stabilized pictures.
There are many advantages to shooting with tripods. For example, while you are using a heavy camera for a long time for a number of the photographs at the same time this gear will help you a lot. After each photoshoot you can check in your computer and decide what kind of picture you need next.
I personally use two or three different kinds of tripod and believe me it's helping me a lot while I need to shoot for a long time.
There are a number of carbon fibre tripods available in the market which you can purchase.
5. Fashion photography background
While you are setting up your studio for fashion photography at the time you also need to think about which background that you will be using. There are a number of backgrounds available that you can use as per the requirements. Normally photographers are using white background usually.
There are many reasons to use the white color background. First reason is that you can shoot any color of clothes with white background; it will reflect the subject only. Another reason is it will reduce your time during the photo retouching and editing.
Moreover it's also dependent on your requirement like many photographers are using grey, green, black color backgrounds as well. You can also use vinyl background.
6. High fashion photography
There are hundreds of styles and trends for fashion photoshoots that you can use your own way. You also need to check the latest trends that are used by the professionals for their fashion photography. You can also check online stores or your competitor's portfolio and plan with your photography.
You have to be creative with your fashion photography which attracts your buyers, clients etc.
7. Black and white fashion photography
Photography without any color that means you need to take care of clothes, lighting and accessories that you are using. Black and white photoshoots seem to be ageless in comparison to color photographs. Nowadays everywhere you notice that there are color photographs only available in comparison to black and white photographs. So sometimes black and white fashion photography attracts attention and looks different from vintage photography.
I have seen that art photographers are used to having black and white photographs for the propensity to gap the subject matter from reality. Black and white fashion photography is a nice idea while the color brings only a disturbance from the messages that you need to convey.
In many cases black and white fashion photography is also a success. You can also use the many different tones of black, white and grey color to make your model or subject more attractive.
8. Outdoor fashion photography
Many professional and beginners photographers preferred fashion photoshoots to get nice location, space, natural light and low investment. It looks like a simple or easy task but there are some points that you need to keep in your mind before you start.
Before you start with outdoor fashion photography, First of all you need to know the perfect location and timing. You must visit the place and check how many images that you want to shoot and which background objects will be great for the photography.
During the visit before photography you can also take some photographs to have more idea of how it will look after photography and how much background that you need to cover with photographs.
This one will save your time during the photography and even it will help you in next outdoor fashion photography. Pre-planned and pre-visualized of your frame will save time and you can shoot more photographs in a short time.
9. Fashion photography poses
Before you start with fashion photography in many angles you should plan the style and position that you need. You can discuss with your male or female models the same as what you are looking for and how you can present your product, clothes, jewelry with photography.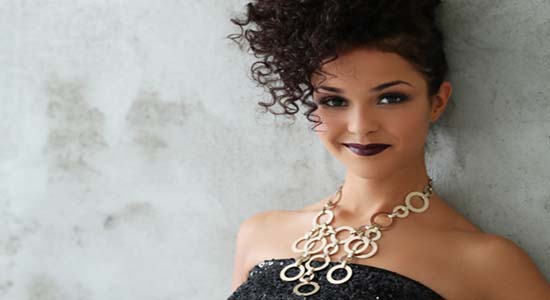 You should also check what are the latest trends and how your favourite photographers or competitors are shooting the photograph. You can also check which location and whether they are used to get outstanding fashion photoshoots. You need to shoot from many different poses to make your photography outstanding. It will help buyers to purchase your product quickly.
You can start with just simple fashion photography like sitting, walking or standing etc.
10. Vintage fashion photography
Today advanced photography techniques are available but still people also love to see vintage fashion photography. Vintage fashion photography look like taken a 50 to 60 years ago. May young couples are selecting vintage photography for their wedding or engagement which is look like timeless and glamorous.
Vintage fashion photography is not just followed by the professionals but beginners are also using it very well. Here vintage photography doesn't mean to take only black and white photography but you must use modern vintage photography style. Vintage photography style means to look and feel like old images.
Before you start with vintage fashion photography you need to select the hair style, clothes and other accessories that you need to use which gives a vintage look to your photography. Nowadays vintage style photography is called new old. The images are high quality but give a look like old with the retro-looking subjects.
11. Mens fashion photography
Many people believe that mens fashion photography is a bit difficult in comparison to females, like how to take a pose as a model. But there are a number of ideas used by professional photographers. You can take poses in many different styles like Counter pose, Strolling, Arching Arm, One Leg Up, Hands in Pockets, Standing Poses, Sitting Poses and many more.
You need to check a professional photographer's portfolio and study what they are doing and what type of style they are using according to current trends. One of the major differences is face expression in comparison to female fashion photography. So I have seen that in mens fashion photography most of the photographers are using arching arms, strolling, and headshots most of the time.
12. Lifestyle fashion photography
Lifestyle fashion photography is also a part of fashion photography. Lifestyle fashion photography is all about showing daily lifestyle whereas photography. So lifestyle photography is sometimes shot without any direction or somewhere between documentary and portraiture.
Lifestyle photography is shooting portraits or real life events. You can say it's interactions with routine life moments. That means it is not about planning before you start with photography but lifestyle photography requires a different approach than fashion photography.
So provide a clear direction that what you want to shoot but not be limited with many other styles. With lifestyle photography you also need to take care that this is fast playing photography so there is very low opportunity to recompose the shot again.
After doing any photography, photo editing services is the most important part nowadays. With photo retouching you can make your photo more attractive and eye catchy. So you can use it for your online product selling or use it on social media for branding. Let's discuss what photo retouching is and why it's the most important part of photography.
1. What is photo retouching?
Fashion Photo retouching is the process of creating the image for final presentation. Photo retouching including color correction of clothes, product and enhancement, removing spots, wrinkle removing and skin retouching, skin enhancement, cropping etc. Photo retouching is giving a life to your still photo.
Photo editing services is keeping your photography as it is but looks more natural.
2. Photo retouching rates
After doing the photography you can start your photo retouching task by yourself as well. But if you are a professional photographer it is a time taking task for you. Instead of investing your timing with photo retouching you can focus on your main task like photography and get more clients.
There are lot's photo editing agencies out there who are working with low or reasonable costs for the same. Our photo retouching services rates are starting from 0.59$ per image and delivering within 24 to 48 hours. So after you are done with all your photography at the end of the day you just need to upload the images and when you come back to your studio or office the next morning you just need to download retouched images.
Ron Jonas
About Author
Hi there, I'm Ronald Jonas – A photography specialist, Blogger. Portland, Oregon Area, USA.