Best

Photo

Editing

Services
Photo Technolabs (PTL) was born in 2014 based at Portland, Oregon, USA. Our one more operation center at Ahmedabad, Gujarat, India. Our vision is to provide a best image editing services that would enhance photographers' photo value. Our team of photo editing experts have been using latest software and years of experience to create outstanding photo editing according to the photographer's requirements. We believe in the power of quality and affordable cost in our clients' success.
We are committed to delivering high-quality output photo processing to clients on time. We are using advanced technique and software to producing the optimum level of work. We are providing Clipping Path, Photo Retouching, Real Estate Photo Editing, Photo Cutout, Photo Restoration, Jewellery Retouching services at very competitive rates to our clients.
Get A Free Quote
Get A Free Trial
24x7 Customer Support
We are Online 24×7 to Support Clients.
Secured Images
We are using secured platform for image sending.
50+ In House Team
We have large team for quick photo delivery.
298+ Happy Clients
We have many happy clients across the globe.
Our Mission
Our mission is to provide a premium quality image to our clients which helps them to grow their own business. We believe our client growth is our success.
Our Vision
We have experienced photo editing team who guaranteed of quality, quick delivery and accuracy.We also make sure make always ahead of the curve to provide best services.
Core Values
Photo Technolabs is a one stop solutions for all your photo editing needs. We are capable to deliver 3500+ super quality image. We always believe in a quality driven approach.
Why Choose Photo Technolabs
We are the top most photo editing services provider company India. At Photo Technolabs we have 50+ in house photo editing experienced team who are working 24x7x365 days. Our supporting team is also working 24×7 to response our clients. At Photo Technolabs our main focus is to maintain the consistent quality of the images.
Premium Quality
We provide high-quality solutions at reasonable pricing in a timely manner. As a result, we've been able to establish ourselves as a one-stop shop for the best photo outsourcing services.
Affordable Rates
We understood that by leveraging the proper tools and technologies, we could bridge the gap between quality deliverables and cost with an efficient, flexible outsourcing approach – and that's how we got started.
Fast Delivery
We're a company that can't stand delays and is dedicated to your complete satisfaction. We understand how critical it is to receive your edited photographs as soon as possible.
Consistent Quality Work
We provide regular and concurrent feedback from both customers and our quality assurance team so there are no deviations from the project scope.
Friendly Team
Meet

our

creative

and

super

talented

team!
We have professional photo editing team delivering premium quality work to save your valuable time and cost.
Emily Murray
Support Manager
Mithun Das
Sr. Business Manager
Ronald Jonas
Content Manager
Jocelyn Hill
Marketing Manager
Professional

Image

Editors
Clipping Path & Masking
0%
Our

Photo

Editing

Services

Review
Very quick customer support and quick deliver all time. Thanks Photo Tech and team for consistent quality.
Such a fantastic job. Outstanding images I have received after work by photo tehcnolabs team. Thanks for your services.
You guys rocked, nice quality of editing and quick support. Thanks so much for doing a great job!
I have tried many companies and freelance for photo editing but thanks to team photo technolabs for quick support,great image quality and on-time delivery.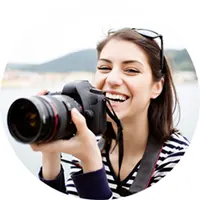 Photo Technolabs provide a great photo editing services. Thanks for your services. I recommend Photo Technolabs.