Jewelry

Photo

Retouching

Services
Best professional photo editing services is given a new life to jewelry photography with the use of Photoshop, Lightroom and other latest software. So to attract your customers for selling jewelry online or promoted as a branding, You need clean, shiny jewelry images with Jewelry Photo Retouching Services.
Jewelry

Photo

Editing

Services
Unwanted Background

Removal
We understand that jewelry online shops need to show jewelry products with shadows and all highlights in detail. During the jewelry photography of earrings, necklaces, bracelets and rings having some supports or mannequin, glue to shoot the images in many angles. So with our photoshop background removal services we are removing all these unwanted objects and look natural without any kind of support.
Our jewelry shadow creation gives a realistic 2d effect to jewelry images. We are adding natural drop and reflection shadow to all kinds of jewelry. Because shadow gives a real look to jewelry images. Jewelry is always an expensive product so before buying it jewelry shadow creation makes it trustworthy and look real.
Jewelry color correction is the most important part of photo editing services. While you are producing an accurate color of the jewelry photo it helps buyers to understand what he or she will get. It provides a real look at what the delivery will be and how it will look like. We maintain the real color of jewelry photography like gold, silver, stone color etc.
High-End Jewelry

Retouching
Jewelry photo retouching and editing is the most important task or a part for the online store and product catalogue. High end jewelry retouching is providing a real look to the jewelry photo. No doubt that photography technology has improved so far to capture the images to make your custom attract you need to go through the high-end image retouching.
Jewelry Photo

Enhancement
Jewelry images can allure buyers if it is edited nicely and looks very natural or real. At Photo Technolabs we are serving jewelry photo enhancement services for all kinds of jewelry photography. It is helping you to attract your buyer and increase the sales as well as you can use it to promote your jewelry business as a brand.
Dust & Poor Reflection

Removal
It is a part of jewelry photo editing to remove the dust, unwanted objects, polish them, give shin and make it from zero to hero. For the same we are using Photoshop and our latest software and make it new attractive images.
Color Adjustment &

Recoloring
If you want to change the color from gold to silver or silver to gold or rose gold, Our photo editors can help you and deliver it to you. If you are selling same jewelry item in many colors or you need to change the color.
Retouching &

Adding Shine
Adding shine to any jewelry is a time taking task of jewelry photo retouching. Especially while you are selling gold or diamond jewelry. During the jewelry photography photographers are using top level cameras or lenses but it;s not helping to provide a natural shine to the jewelry images. Our image editing team specially takes care of each part of the jewelry to add the natural look of shining.
Photoshop

Jewelry

Retouching

Services
At Photo Technolabs, our in-house team of 50+ members is experienced to render Jewelry Photo Retouching Services at cost-effective rates. We are a pioneer in the photo editing services for varied jewelry products as necklaces, bangles, earrings, bracelets, gems, adornments, etc. The main strength of our company is that we extend 24*7 customer support to our clients for correcting any minute details too. Our product images are fully secured and third-party cannot get access to your edited photos. Our team is trained enough to experiment with the modern tools for jewelry photo editing, color correction, shadow creation, background removal, etc.
Competitive Price
We do not believe in cheap rate but affordable rates including high-quality jewelry images.
Fasted Turaround
We are capable to deliver 3500+ high-quality images per day as we understand value of timeline.
Secured File Transfer
We are using trust able source like Dropbox, Gdrive, WeTransfer, where your images are secured.
Quality Assured
By following the 4 steps edited images quality check we make sure it's match to client's requirement.
Have A Images To Edit
Share with us to edit your image and transform in to high-end images and deliver to you.
Best

Jewelry

Photo

Retouching

Services

Partner
Most challenging part which photographers handle with jewelry photography. You need a detailed understanding of camera, lightning , colors, and many more parts of jewelry photography. So all over jewelry photography is tricky task. We are editing photos that giving premium quality and attractive looks.
Team at Photo Technolabs using the latest software, putting all six years of experience to correct the colors, make it brighter, sharp, and look charming and engaging. Nowadays jewelry photography needs to be promoted over the online to increase the sales. Most of the photographers are busy with photography and in discussion with clients while we are taking care of their bulk jewelry photo retouching and delivering it on time.
We have eight years of experience to handle bulk jewelry photo retouching and editing. Our target is to improve the photos in many different ways. Our 50+ in house photo editor team is working 24×7 to meet promising timeline and quick delivery.
What we provide with Jewelry Retouching
We covered everything that you need.
Fixing contrast & sharpness
Brightening jewelry stones
Clipping path and background removal
Light & color corrections
Dust / Poor Reflection removal
Unwanted elements removal
Drop shadow and mirror effect
Our

Image

Editing

Work

Process
Upload Images
Upload your images that you want to edit
Sample
Our team will provide you free sample for review.
Approval
On Approval Team Start Working
Ready To Download
You will get notification once image done.
Our

Photo

Editing

Services

Review
Very quick customer support and quick deliver all time. Thanks Photo Tech and team for consistent quality.
Such a fantastic job. Outstanding images I have received after work by photo tehcnolabs team. Thanks for your services.
You guys rocked, nice quality of editing and quick support. Thanks so much for doing a great job!
I have tried many companies and freelance for photo editing but thanks to team photo technolabs for quick support,great image quality and on-time delivery.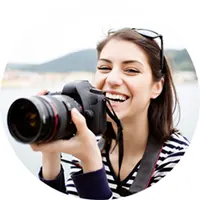 Photo Technolabs provide a great photo editing services. Thanks for your services. I recommend Photo Technolabs.