Starting From 0.49$ Per Image
Photo Retouching Services
Photo Restoration Services
Professional Photo Editing Services
We are providing Professional Photo Editing Services from last four years to across the globe. As photo editing company we do have 50+ in-house experienced professional photo editors who are working 24×7 during the year for our clients. At Photo Technolabs we are committed to delivering high-quality output photo processing to clients on time with affordable rates. As Professional Photo Editing Services, We are using advanced techniques and software to producing the optimum level of work and quality.
Our photo editing services for photographers are ready to handle all your requirement like clipping path service, photo cutout service, jewelry retouching services, high end photo retouching services, fashion photo editing, product image editing services, wedding photo editing, real estate photo editing. Looking for professional photo retouching for your photography business? Photo Technolabs is the right choice for all kinds of photo editing services. At Photo Technolabs Our Photo Editing Services for photographers who are looking for premium quality Professional Photo Editing Services at very affordable rates.
Globel Leader In Photo Editing Services
Photo Editing Services For Photographers
What our client says about us
Very quick customer support and quick deliver all time. Thanks Photo Tech and team for consistent quality.
Such a fantastic job. Outstanding images I have received after work by photo tehcnolabs team. Thanks for your services.
You guys rocked, nice quality of editing and quick support. Thanks so much for doing a great job!
I have tried many companies and freelance for photo editing but thanks to team photo technolabs for quick support,great image quality and on-time delivery.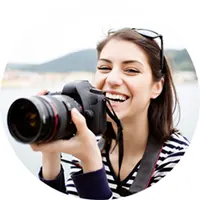 Photo Technolabs provide a great photo editing services. Thanks for your services. I recommend Photo Technolabs.
Love working with Photo Technolabs so far. Friendly team, affordable prices and good quality work. I will keep on working with them for my photography.
Our Image Editing Work Process
Upload Images
Upload your images that you want to edit
Sample
Our team will provide you free sample for review.
Approval
On Approval Team Start Working
Ready To Download
You will get notification once image done.
About US
At PhotoTechnolabs we are committed to delivering high-quality output Professional Photo Editing Services to clients on time. We are using advanced techniques and software for producing the optimum level of work.
We are providing Clipping Path, Photo Retouching, Real Estate Photo Editing, Photo Cutout, Photo Restoration, Jewellery Retouching services at very competitive rates to our clients.
VIEW MORE
Get A Free Trial