If you want to sell your products on Amazon, one of the most important things you can do is to include high-quality pictures of your products. Eye-catchy amazon product photography can boost your sales and establish a brand. I have mentioned complete amazon product photography tips and guide to make your product images outstanding.
Plus, it will help you get more positive reviews from your customers. After all, photos provide the most immersive experience of goods when shoppers are shopping online.
Product images should include product identifiers, as well as lifestyle product photography that showcase how the product looks in real life.
High-quality product photos will make your product appear more enticing to consumers and reduce the perceived risk of buying the product.
For example, you can add a model to your product photos or use a flat-lay to show how the product looks in real life.
Good pictures will attract buyers by evoking positive emotions. Ideally, they should lead them to purchase.
By investing in quality product photography, you can give your Amazon listing an edge over your competitors.
1.

What

is

Amazon

Product

Photography?
In product photography, the aim is to create an image of the item so that potential buyers can visualize the item. Since prospective buyers cannot touch the product, a realistic image is crucial.
In order to achieve this, you need a tripod with a sidearm, which will allow you to hover the camera over the subject.
A ladder is also necessary, so you can view the shot. Remote control is also helpful for capturing the perfect shot.
After taking the pictures, you can use amazon product photography editing to edit them. These programs allow you to adjust the color, light, contrast, and other aspects of the photo.
Common photo editing software includes Adobe Photoshop Lightroom. You'll need a computer to use these programs, which are available for both Macs and PCs.
2.

Why

Amazon

Product

Photography

Is

Important?
High-quality amazon product photography can make all the difference when people are trying to decide whether to buy your product.
It is not enough to have a few photos of your product; it is necessary to provide multiple views.
Many people won't be able to experience the product physically, so it is vital that your images are high-quality and enticing.
Product photos on Amazon should evoke a positive feeling, so customers are more likely to purchase the product.
If done correctly, the product photo shoot can help reduce business risk and improve customer satisfaction. Below is some amazon product photography tips that help to increase your CTR and sales as well.
A high-quality product photo can also help you improve your brand's rankings. The more people buy from your product, the higher it will appear on the search results page.
Amazon's A9 algorithm, which is used to rank products, considers the aspect ratio of the images. If the images are larger, they will increase a brand's ranking and improve its search ranking.
As per survey 63% online buyers said that product visuals are more important than its details.
In the same survey 2020 53% shoppers said that product images are more important than ratings or reviews.
Only 20% of buyers are reading content more carefully than viewing the product images.
3.

Equipment

Required

For

Product

Photography
Product photographers need to have a number of different tools at their disposal. One of the most important tools is a macro lens, which will help them get close up to products.
They should also have a lot of knowledge about lighting, as well as camera settings.
Product photographers will need special equipment, such as a macro lens, to ensure that the finished shots look as professional as possible.
Another important piece of equipment is a heavy-duty tripod. A tripod will make your photography much more stable and will prevent shaky images.
A tripod is an essential component of any product photography studio. It will help keep the angle the camera is set at consistent throughout the photo shoot.
Moreover, you'll want to ensure that the tripod you choose can also allow you to get overhead shots.
The best lens for product photography with tilt-shift capability and various focal lengths is a must-have.
Moreover, you'll want to ensure that the tripod you choose can also allow you to get overhead shots.
Since you'll be using a lot of gear during the product photography process, buying multiple lenses is a good idea.
A lens that doesn't cause color shifts or distortion is a good choice, although a cheaper lens might work in some cases.
Whether you shoot a product at home or for a commercial company, a camera with a high megapixel resolution is essential for quality images.
However, there is no need to purchase an expensive camera. High-quality cameras are sufficient for most purposes.
In fact, professional photographers typically use best camera for product photography with a 50 to 100-megapixel sensor.
A white backdrop is another essential item for product photography. A white backdrop helps reflect light back onto the product and helps with the white balance calibration of the camera.
The best product photography backdrops have a sweep, which transitions from vertical to horizontal surfaces seamlessly.
A large sweep with a stand is the best choice for larger products, while a small sweep can be used to photograph small items.
A white backdrop is another essential item for product photography. A white backdrop helps reflect light back onto the product and helps with the white balance calibration of the camera.
A photo table for product photography in the studio is a versatile yet professional tool for product photographers.
A high-quality shooting table allows photographers to control lighting from above, below, behind, and around the subject, resulting in images that are clear and uncluttered.
Its sturdy metal frame also allows for precise angles, eliminating shadows and ensuring the best exposure for any shot.
4.

How

to

Take

Amazon

Product

Photography?
Whether you are taking photos for your online store or you are a professional photographer, you need to follow certain rules when taking Amazon product photos.
The images you upload must be clean, crisp, and free of distracting elements. Additionally, they must cover at least 85% of the image and be well-lit.
First, choose the format of your image. Images for Amazon should be stored in JPEG, TIFF, GIF, or PNG formats. You should use CMYK or RGB mode to avoid color errors and blur.
Using RAW mode will also allow you to make adjustments in your photo editing software.
The photo resolution should be at least 1000 pixels. The photograph should also include the product's identifiers. It cannot include drawings or illustrations.
Proper lighting is another important element of Amazon product photography. A good photo shows the product's dimensions and colors clearly.
The Amazon algorithm takes these into account when judging the quality of your products.
Amazon's

Tech

Requirements

Before

Product

Photo

Shoot
There are several technical requirements before you can start shooting for Amazon. For starters, your photos must be in the right format.
Amazon is particularly strict about the way that its sellers present their products. This has resulted in specific style guides for each of its 45 product categories.
That means TIFF, JPEG, GIF, or PNG. They should also be at least 1000 pixels wide.
The main image for an Amazon listing should be 2000 px by 2000 px.
The file size for an image should not exceed 10 MB.
It should also be in a compressed JPEG file, which is the easiest to work with.

The picture must be square for the main listing photo, but it can be rectangular for secondary images.
Amazon images must be clean, professional, and feature a white background.
These requirements are outlined in the official customer help page.
Image

Standard

for

Amazon

Product

Photography
You can upload up to eight images for your product on Amazon. Make sure that the main image gives a good overall view of your product, and that the other six are taken from various angles.
These photos can be useful in providing more detailed information to customers, like sizing information.
Guideline

For

The

Main

Amazon

Images
Main images must have a pure white background (RGB colour values of 255, 255, 255).

Must be professional photographs of the actual product. Excluded accessories or props.

Must not include multiple views of a single product.

Images for a minimum of 1000 dpi.


The images should not be less than 72 dpi
Guideline

For

The

Alternative

Amazon

Images
Images should be presented from different angles to make it informative.

Close-up angles of the product photos.

Amazon product photos should also cover 85% of the frame.

Also add texts and graphics which seem helpful.
5.

Product

Photo

Positioning

and

Quality
When your product photos over Amazon it should be in the center of the frame. There should be a space around the product photo.
Product positioning is extremely important when it comes to your Amazon photography. Your first image should be the most attractive and capture the attention of the customer.
Your product image should fill up about 85% of the space on the first page of your listing. If it is not, Amazon will crop the image to fit it into the available space.
To increase the visibility of your Amazon photography campaign, you need to make sure your product images are optimized for the marketplace's specifications.
Aim for a resolution of about 2000 pixels. You will want your images to load quickly. Using a professional photography studio can help you with this process.
6.

Aspect

Ratio

Of

Amazon

Images
Although Amazon doesn't mention the exact size requirement, a product's image must be of a certain aspect ratio in order to be optimized for Amazon's search algorithm.
If your image is too small, it will look like it's floating around in a space with white background.
Conversely, a product with a larger aspect ratio will be more attractive and make users connect with it.
Amazon also compresses images once they're uploaded. To optimize the size of your Amazon product images, you should use a high resolution image that doesn't become blurry when expanded.
Your Amazon images should be a thousand pixels wide, as they will appear pixelated if they are too small.
Also, too small of a size can make the images unusable on desktop computers, as the zoom feature is not available on these devices.
In addition to the size of the images, the aspect ratio of the image is also crucial. Amazon recommends a 1:1 aspect ratio for its images.
You can use either a square or a rectangular image, but it is important to make sure they fit in a rectangular format.
While you are uploading the product image, It should be 1600 pixels on a single side. Moreover the dimension for the longest side is 500 pixels and max 10,000 pixels. So you need to be between 500 to 10,000 pixels.
Aspect ratio refers to the proportional relationship of the width and hight of an image. The first number represents the width, while the second is the height.
Most cinema films are displayed on a horizontal 16:9 widescreen.
Photos on Instagram are sized reflect a 1:1 square.
Use

of

All

of

the

Photographs
All the images must be taken under the sales target. So during the amazon product photography you will shoot many images.
Amazon store will allowed you to upload 9 images and you should use all of them carefully. The main image must be front facing and clear in vision.
As per our experience Amazon ranks with more product photos so your images must be close-up and high-quality.
Maintain

Excellent

Image

Quality
After all, customers make a lot of purchasing decisions based on the product images. The images should be crisp, clear, and well-lit to show every part of the product.
We have seen it is hard the maintain the high-quality of the images because you need to take care of Amazon conversations and user to zoom over the images at the same time.
Be sure that all Amazon product images are attractive and fill the 85% ration for primary image against the white background.
Finally, make sure your images are high quality. Amazon will zoom into images if they are high quality. This is crucial for increasing your conversions.
8.

Amazon

Product

Photography

Tips
To successfully sell on Amazon, you need to know how to take a high-quality picture of your product. You can follow a few basic tips to ensure that your images are a success.
When photographing your products, make sure that you use a high-quality lens and have a high-resolution camera.
You want your photos to convey the quality and details of your product. The colors should be vibrant and the product should be clear.
If your images are not clear, customers may not be able to view them properly.
Before start with the product photography you must create the plan to make it success.
You need to make a list the things that you required during the photography and after the photography like Camera, Lens, White background, Photography table, Tripod, Lightning etc…
As per Amazon guide line you must use the pure white background for your product photography. So white background is essential.
There are many budget cost photography backdrops available online which you can purchase as well.
The white background will draw attention to your products and make them look more appealing.
To get a white background, first select a clean white background that has the same color as the product itself. Then use your backdrops to make them as appealing as possible.
Luckily, there are a number of options for white backdrops. You can use a white poster board or a white wall.
Using a light box is also a good idea. This will diffuse the light coming from the camera and eliminate shadows. It is also an inexpensive option that will look professional.
Depending on the product you want to sell, you may want to use several different types of lighting to ensure that your images are sharp and have the correct color balance.
For example, if your product is flat, you might want to use three lights to highlight all of the different angles.
If you want to shoot a larger, more colorful product, you may need more than one light, and you should also consider using a soft box if possible.
Research shows that 78% of online shoppers want images that make products look alive.
When presented with dull images, customers don't feel encouraged to make a purchase.
Good photography can boost your conversion rate by 30%. There are several factors to consider when choosing your lighting setup.
Maintain

A

High

Image

Resolution
One of the most important aspects of successful Amazon product photography is maintaining a high-resolution image.
You also want to make sure that all of the colors are accurate, and that no risqué elements are visible.
Amazon is very particular about image sizes. Images should be at least 1000 pixels tall and 1600 pixels wide.
Moreover, the size should be in sRGB or CMYK color mode. Also, avoid using images with spaces, dashes, and other characters.
Use

a

tripod

or

a

steady

surface
A steady surface or tripod can help you take more precise and clear photos of your products. The camera should be level so that it doesn't shake.
Using a camera that moves will throw off the proportions of your photo. You should also take pictures of items that don't move much, like vases and books.
A tripod or steady surface is essential when photographing products for Amazon. A steady surface will give you more control over the lighting.
You should also keep the exposure settings consistent. A tripod or a steady surface will also help you get sharp and detailed images of your products.
Another option is using a folding table as your background. A folding table is a good option because it allows you to adjust the height of your tripod.
A tripod allows you to keep your product still, and it is also convenient to clean up afterward.
Shoot

product

Shoot

product

from

may

Angle
One advantage of taking multiple angles is that potential buyers will be able to examine the product more closely.
The more angles you can show, the more likely potential customers will buy. Also, you can include different images in different categories to make your product more appealing to buyers.
Product photography is important to boost sales, so you should try to take every angle you can.
Whether it's a product or an item from a store, it's important to give customers as much information as possible.
Taking pictures from different angles will help you establish the scale of your products and provide potential customers with the information they need to make a purchase.
Aside from taking pictures of your products, it is also important to show them in use.
For example, if you're selling coffee, you should take pictures of people using the product in their homes or doing an activity that demonstrates its utility.
These photos will give customers an idea of how the product can be used.
9.

Amazon

Product

Photography

Pricing
Amazon listing photography is critical for product marketing and can turn shoppers into customers. Images should evoke positive emotions and tell shoppers something about the product.
Quality product photographs are an investment for Amazon sellers who spend hours capturing the ideal shot and editing the best images for sale.
Amazon product photography pricing is not set in stone and varies depending on many factors, including the time and location of the shoot.
The cost for a high-quality photo can run anywhere from $99 per product to over $1000.
It is important to understand the pricing before selecting a photographer.
The price per image may be based on the size and number of images. The per-image cost can range from US$1 to $50, but most photographers charge below $10 per image.
10.

Amazon

Product

Photography

Examples
11.

Photo

Editing

and

Retouching

Services
The image quality of your Amazon product listings can make or break the sale of your products. Product images should be clear and high-resolution, without distortion or cropping.
Hire professional photo editor is an effective way to make sure that all your bulk images have the highest quality possible.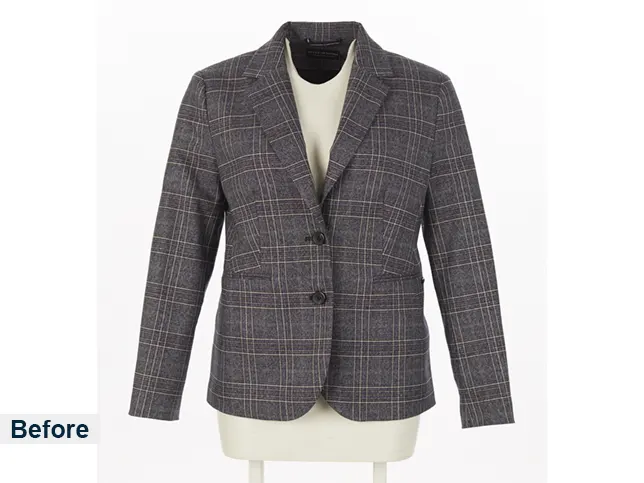 This will improve your product's visibility and appeal to customers. In fact, 83% of online shoppers make a purchase based on the product image.
Amazon product photography tips is a very vast topic and many factor work inside. I have tried to add some important points.
In coming feature I'll add more details or points about amazon product photography tips here in the same blog or will create a new blog to update you.
1. Should I hire a professional Amazon photographer or do it myself?
Amazon's search engine ranking is based on high-quality images. Professional photography is essential for e-commerce success.
Amazon has specific technical requirements for photographing products.
Hiring a professional Amazon photographer can provide you with numerous benefits. Professionals are equipped with all of the equipment, talent, and software needed to make great images.
They will take care of all your image needs, including video ads,product photo editing, product inserts, and branding.
Whether you're just getting started or looking to expand internationally, a professional Amazon photographer will help you stand out from your competitors.
Choosing a professional photographer is a lot like picking a tattoo. You should be sure that the person you hire has experience with the type of products you're selling.
2. Should I Photoshop stock photos or use real models for photography?
While there are pros and cons to using both types of photography, there are some things to remember when choosing which is best for your business.
First, stock photos are easier to use than real models. While a stock photo may have less personality and be less realistic than a real model, you can alter it to fit your brand.
Second, stock photography can be a lucrative source of passive income and an excellent way to break into the photography industry.
Third, stock photos are not always of the highest quality. You have to make sure the images are licensed properly. Generally, stock photos are free public domain images, but you should check the terms of the license before using them.
Using real models for photography is a much better idea than using stock photos. Models may not be as pretty, but they are real and will give your images more character.
Plus, the fact that they are real will increase your brand's credibility. In fact, recent studies have found that people who are real are more likely to sign up for your website than those who are not.
3. Are Fiverr or Upwork the best places to find amazon photographers?
There are several ways to find an Amazon photographer. One option is to look for freelancers and post a job.Before hiring a photographer, it is essential that you research their portfolio, pricing, and previous customers.
You can also look at their star ratings. This way, you can choose the best photographer for your needs.
Another popular freelance website is Fiverr. This website features over 5 million freelancers. Using this site will allow you to get experience in many different areas, including photography.
When it comes to choosing a photographer, you should choose someone with experience, an impressive portfolio, and an affordable rate.
It is also important to consider their payment policy. While Amazon photographers are available on Fiverr and Upwork, it is important to find a trusted photographer who is capable of satisfying your needs.
4. What kind of Amazon images converts more?
Comparison images help potential customers understand the features and benefits of a product and enable them to make an informed decision. The key to creating a successful comparison image is to be as clear and uncluttered as possible.
You can also add secondary images to highlight product features or unique selling points. Moreover, you can optimize the space occupied by the image by taking into consideration the aspect ratios.
To make your images work on Amazon, make sure that they're high-resolution and of the right size. The dimensions of your images are crucial, because the site compresses them before they display.
When creating an image on Amazon, keep the aspect ratio of the main image in mind. When I have written on amazon product photography tips I have added this topic in very detail which you can read above section.
This will help your product stand out in the search results and give it more personality. It'll also help people connect with your product better.
Ron Jonas
About Author
Hi there, I'm Ronald Jonas – A photography specialist, Blogger. Portland, Oregon Area, USA.