Product

Photography

Ideas

For

Beginners

2022
Listed below are some Product photography Ideas for beginners 2022. These ideas are sure to boost your business.
Try these ideas for capturing your products and make them stand out among the crowd. These ideas range from simple to complex.
The first idea is quite simple: photograph your product before something happens. This will give it an element of mystery and creativity.
For more ideas, check out this post. You'll find many more tips for taking pictures of products!
What

is

Product

Photography

Definition?
Product photography is the process of taking photographs of items to sell them to potential customers.
This is often done through a variety of methods, including lifestyle shots, which show the product in action.
Lifestyle shots usually involve a model working in an editorial environment. In contrast, product photography involves selling a product without a physical display, as most customers have difficulty judging the size of a product in person.
A properly executed shot will make the product look like it belongs in real life.
The different types of cool product photography ideas require different lighting, surfaces, and approaches in 2022.
1.

Floating

Products

Photography
If you've decided to start selling products, you can do so much more than simply hang it on a wall.
Hanging products photography ideas can make your product stand out from the crowd, and the resulting images will be more striking than ever.
Here are some tips for shooting products from a hanging position. While it's important to use the correct lighting conditions, you should also remember to use a flat surface.
This will prevent your product from shifting around and overlapping with any other objects.
Hanging product photography can be challenging if your product is too large or heavy. Alternatively, you can use a mannequin or doll to simulate how the item will look when worn.
Nowadays many photographers are using the same ideas with the shoe product photography.
2.

Shoot

from

many

angles
There are several ways to take photographs of your product. Here are some tips. Keep your camera level.
Using a tripod can also help you shoot from different angles. If your tripod is too high, you might not get the right shot.
Use different angles to highlight key parts of your product. Low-angle shots are good for showcasing the container of your product.
If you're trying to convey a moody vibe, try a high-angle shot. You'll be surprised at the results! And while shooting from different angles can help you capture a variety of angles, you need to learn how to use them correctly.
Make a shot list. After you've made a shot list, experiment. Experiment with different perspectives.
The best photos are the ones that don't look like they're being taken by an expert! After all, you don't want your photos to look like a product magazine spread out over a few pages.
In other words, shoot a lot of different angles and see what works for you!
You can create an interesting smoke background product photography by using an image of smoke in your photograph.
There are two parts to the smoke picture: the smoke itself and an object. Smoke can be used alone or in combination with other objects to create an interesting image.
Hundreds of tutorials and images can help you create this type of image.
Make sure to select the one that is best for your product. The best way to create a smoke background product photography is to play around with the colors and adjust the hue of the smoke.
To create a mysterious, ethereal effect, use a smoke background for your easy product photography ideas. Fog machines are readily available and don't require much maintenance.
But be sure to contain the smoke in the space where you'll be photographing.
If you want to use a fog machine, make sure the space is large enough. If the product has a high-end, expensive design, use an air-conditioned environment.
For product photography with smoke, you'll need a camera that has a good flash and can communicate with an off-camera flash.
There are a few key considerations when choosing a best lens for product photography. For starters, you need to consider aperture and depth of field.
When you are preparing your product photography ideas with a model, you have to make sure to take note of the important features of the product.
It may be unnecessary to photograph the side of a lotion bottle, but a photo of a cell phone would show the thickness of the device and its placement of buttons.
In addition to taking full-frame images, you also need to take close-up shots to display the fine details of the product.
When choosing a model for your product photography ideas, you have to consider the way the model uses the product.
For more creative ideas, take a look at some of the product photography done by startups.
These companies are often doing a great job of creating a product that is memorable and easily re-shared on social media.
Use a textured background for an interesting shot. Make sure you include the model's face, as this will help your product stand out from the background.
Using a model for your product photography ideas with a model can also increase your product's Instagram-ability.
This will add a mysterious or utilitarian element to the picture. You can use a model's hand or a model's face to show how the product is used.
There are many high fashion photoshoot ideas to use a model in product photography. For instance, you can place a broken cookie on the ground to pique the viewer's appetite.
5.

Reflection

Product

Photography

Ideas
The use of reflection in product photography is a great way to spruce up the final image and capture your brand's essence.
In many instances, this can be achieved by placing a piece of glass on top of a normal background, or even a sheet of plexiglass.
Reflection product photography is popular on the fancy websites of modern product brands. Using reflections to enhance your portraits and wedding photography can help you develop your style and hone your skills.
The use of reflection in product photography is a great way to spruce up the final image and capture your brand's essence.
In many instances, this can be achieved by placing a piece of glass on top of a normal background, or even a sheet of plexiglass.
Reflection product photography is popular on the fancy websites of modern product brands.
Using reflections to enhance your portraits and wedding photography can help you develop your style and hone your skills.
Using a water-based environment is another great way to capture stunning reflection product photos.
Try experimenting with different surfaces such as mirrors, tiles, and water, as these can make for great reflection photographs.
6.

Broken

Product

Photography

Ideas
If you're interested in capturing the essence of a product without spending a fortune on expensive equipment, consider trying broken product photography.
Although there are many different methods to capture beautiful images of broken products, you'll still need some basic equipment to make the photos look professional.
A smartphone camera is a viable option. A tripod can hold your camera steady while a large piece of paper or poster board can be used as a backdrop.
A white foam board can also be used to diffuse the light.
7.

Colorful

Background

Product

Photoshoot

Ideas
A colorful background for your products can make your pictures look more appealing. It can also add uniqueness and complement complementary items.
When choosing a background for your products, it's important to consider the type of product. Solid colors can be light, dark, or even a mix of shades.
Use shadow effects to complement the placement of your products. Here are a few ideas for your product photography shoot. Try them out! You'll be amazed at the results!
Most products are best photographed against a white background. Other colors may work better for advertising and thumbnails.
Feminine products can work well with trending colors. Bright colors are particularly attractive. Also, make sure to select the right background and lighting.
Light backgrounds make for the best products. However, it's important to consider the background's lighting when choosing a color for your products.
Use a colorful background to add variety to your photographs. While you're experimenting with the background, consider your client's requirements for the background.
8.

Best

Props

for

product

photography
In terms of product photography, props can play a significant role in your photo shoots. A great variety of items can be used in your photos, but a crystal ball is perhaps one of the most popular.
Usually used to turn a subject upside down, crystal balls also make interesting props for commercial product photography ideas.
They come in all sizes and are especially effective for product photos that feature objects like food and beverages. In addition, antique crystal balls make excellent props for product photography.
When choosing the best product photography backdrops, keep in mind the following guidelines. Props must fit with your product.
Make sure they work with the size and shape of the product. For example, a woody-scented body wash can be photographed with leaves, twigs, and pine cones on a wood background.
A stone block or a crystal cube can make a gorgeous product photo. There are many different kinds of crystal and stone blocks on Etsy.
If you want a particular color, you can research various crystal types and choose the one that will work with your photo style.
9.

Product

photography

ideas

at

home
Product photography is an important aspect of marketing for companies and brands. Photographers are often challenged by capturing a product's essence.
However, there are plenty of ideas you can try at home, even with basic photography equipment.
Below are some tips for diy product photography ideas at home.
Floating products: This product photography idea is unique because the product appears to float. It can be manipulated to give the viewer a better idea of the product.
To get a ghost mannequin effect, use Photoshop. Alternatively, use a floating product to create a ghost effect. In addition, ghost mannequin photography can also include other items with the model.
This idea is particularly effective with smaller items. The main idea behind these ideas is to convey a feeling of wonder and awe with the product.
Create a layflat: The concept of a layflat is a way to pair your product with products that sell the lifestyle idea.
Often, a product is best represented in a visual format and with other products that promote the lifestyle idea.
The following product photography ideas at home will help you achieve the desired effect. You can even take photos of your own products.
If you're a novice or have very little experience with photography, you can try these at home.
Make a visual source binder: Gather a collection of compelling product images and reproduce them. Take notes on each image.
Eventually, you'll develop a general idea of what works and what doesn't.
Keep in mind that there's a wide variety of product photography ideas, so start small and focus on less complex arrangements first. A visual source binder will be invaluable for future reference.
Alternatively, you can browse through Instagram and find some truly creative product photography ideas.
10.

Instagram

product

photography

ideas
When you're looking for ideas for Instagram product photography, think outside the box. A white background is easy to do and versatile across platforms, but it's also boring.
Users want to see products in context, so try shooting them with a contrasting background or using complementary accessories.
A mannequin can create a more realistic 3D look for your products, and its parts can be used to shoot accessories as well.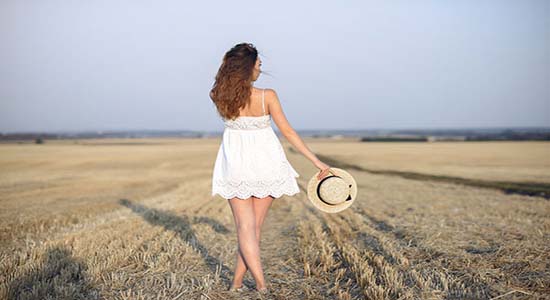 In addition to using your camera's built-in settings, use Instagram's extensive editing tools. The app's filters and editing options only scratch the surface of the techniques you can use.
Using apps can turn your average photos into professional ones.
Flipping and zooming are just a few examples of how you can use the apps to your advantage. A slew of other features make taking product photos easy, too.
High-quality photographs are crucial for conveying the quality of your products.
Your customers cannot touch and feel your products, so high-quality photographs can help to build your credibility and drive customers to buy your products.
Instagram's user-generated content has been proven to be extremely impactful. If you're not comfortable using a camera, consider asking your supplier to send you product photos. However, make sure that they fit your aesthetic.
In addition to experimenting with light and texture, you can also experiment with light and composition.
A multidisciplinary creative like Jonathon Kambouris is a great resource for ideas on Instagram product photography.
He works with premium beauty brands and experiments with light and texture to produce minimalist content that makes a lasting impact.
You can also check out Nikki Astwood's work. She uses organic shapes and textures in her photos.
11.

360

Product

photography

ideas
Regardless of whether you are a professional or a beginner, there are many 360 product photography ideas to consider.
While these types of photos have many benefits, they are not appropriate for all products. The best way to get high-quality images is to use a tripod.
This will allow you to control the exposure and lighting for best results. Also, it is best to avoid shooting the same frame twice, as this will give the viewer the impression that something is paused in the video.
When it comes to taking 360 product images, you will want to invest in high-quality equipment that will give consumers the best experience possible.
This will allow them to get a better idea of the product and make a purchase based on that experience.
You will want to use 360 product photography to showcase the quality of the product and beat the competition.
Read on for 360 product photography ideas and how to get the most out of these pictures. There are many benefits to 360 product photography, and it is well worth the investment.
When it comes to taking photos of products, a 360-degree view is ideal for products with unique features.
The 360-degree view allows consumers to turn the product and zoom into particular areas. This means consumers can truly get a sense of the product's size and texture, which is essential to securing the sale.
When choosing an angle shot, remember that it is important to use multiple images to capture the entire product's best angles.
12.

Amazon

product

photography

tips
To increase your chances of a successful listing on Amazon, it is important to have the right image.
The technical requirements for Amazon images include being white and 85% of the image must contain the product.
To achieve this, you should avoid distractions, such as clutter, and focus on a single image of the product.
The image should be free of blemishes and have a white background. The product should be the central focus of the image, with no other items in the frame.
Taking product photographs for Amazon is a great way to enhance your listing and increase sales.
The most effective images show the product's key features, and you can also show different angles and views for potential customers.
360-degree photos and videos are great ways to show a product from every angle. Another great idea is to photograph a model using the product, as potential customers may be interested in seeing how they use it.
Remember that good ad campaigns usually include smiling people jogging through the park, and this same concept applies to Amazon selling.
For a more professional look, consider experimenting with different lighting settings. Try to avoid harsh backlights as these create significant shadows and take attention away from the main focus.
13.

Lifestyle

product

photography

ideas
Taking pictures of lifestyle products is easy, but you have to be good at photo editing to make your photos look their best.
While many people want perfect photos, retouching makes everything look more authentic. Check for blue or orange tones, and color-correct the images accordingly.
Here are some tips to make your lifestyle product photography stand out from the crowd. Let's get started! Read on to find out more tips. Also, consider the types of products you'll be photographing.
Props: Adding props to your lifestyle product photography can add scale and interest to the shots. Props can be as simple as plants, kitchen tools, perfumes, or even twinkling lights.
Some other ideas for props are trays, shells, and ribbons. Props help make your product photography more interesting and let viewers understand how the product works and how they can use it.
It's also a good idea to use the product in a natural environment, so it's best to consider the lighting and space available to you.
Models play a crucial role in lifestyle product photography. Select models that represent your target audience. Use common items and coordinate their color palette to create a cohesive look.
This type of photography attracts a wider audience, so make sure to have models who can explain the product's features.
If possible, you can even have models come up with creative poses that showcase the benefits of the product.
These models will be more likely to buy your product, because it will be more appealing to them.
The quality of a product image can make or break a product's sales. Taking care to edit a product image makes it seem more qualified, while removing imperfections will increase your customer's interest.
Product images can be edited to make colors more vivid, add graphics or special effects, and enhance the visual appeal of your products.
These techniques can also help you develop a consistent look for all of your product images. Here are a few reasons why product photo editing is so important.
Background removal is a key part of ecommerce product image editing services. A cluttered background will distract the viewer and detract from the subject.
Retouching will fix any flaws in your photo and give it the flawless look that you're seeking.
Photo editing agencies can also use clipping paths to work on specific areas of the image, allowing them to create an appealing, uniform look.
If you're going to use product photos online, it's vital to use high-quality background removal.