How

to

photograph

Jewelry

2023
If you are starting your career as a product photographer or jewelry photography you need to start your deep research first. You must follow your competitors, professional photographers to understand that how to photograph best jewelry at it best.
Nowadays creative photography is part of an online store. Online selling and purchasing is very normal no matter if the products are cheap or costly.
In 2023 people are getting more choice, options and offers online so they are trusting and buying it.
To increase the online sales, make your product as a brand photography is the most important task. All jewelry photography is the front face of the store and if you are sharing creative and high quality jewelry photography it will increase your sales and present you as a brand.
Jewelry photography is a challenging task as jewelry has many small details that you need to highlight to present on the images like stone color, diamond shining, different angle, background, thousands of designs etc. At the same time background also dose matter for any type of photography. So you also need to check your competitor that what kind of jewelry background they are using to look jewelry more out standing.
You also need to make a list of which gadget you require before you start with a jewelry photograph. Need to include things like lighting, camera, tripod, props, etc.
How to Photograph Jewelry on White Background?
Have you ever tried to get an idea of how jewelry gets absolute shots of jewelry products with white background? Did you check your competitors what they have done with their photograph and how the image looks. If you are new to jewelry photography or a beginner and looking for how to photograph jewelry, this blog is for you.
But before we move forward with how to photograph jewelry on white background let's discuss the 5 most important advantages of it.
There are many benefits to shooting jewelry with white background. White background streamlines the process of jewelry photography. So it should not require a comprehensive process to shoot it and time saving. So time saving also helps to make it an economical and fast process of photography and in less time you can shoot more photographs.
Jewelry is expensive and as I have mentioned below it has many parts that customers need to check in details before purchasing it. Many times the color effect makes clients confused and not be able to see the details of each part of jewelry properly. While having white background helps to focus on jewelry products only.
Jewelry is the expensive products but it is also attached with emotions as well. Many people purchase wedding rings, ceremony gifts etc.White background always makes your product look clean and professional. This will help you to build the trust between you and your buyers. Trust is the first priority while your customer is purchasing online. Because customers need to take the decision from the online images only while they are purchasing costly products.
Eighty percent of customers believed that clear crystal details of the jewelry photographs are more important and it helps them to make the right decision. So here white background enhances all the small details with white background and shows the right quality of the jewelry products.
5. Save your time for photo retouching as well.
While you are shooting a jewelry product with white background it is also saving your time during the photo editing and retouching task. Main benefit is you don't have to spend your time on the background removing task which is sometimes complicated with jewelry photographs.
Moreover you just need to focus on color enhancement and retouching it for the shining. So there are a number of benefits to shooting any kind of product with white background. It is a trust bridge between you and your clients.
From 2012 most of the ecommerce companies are asking their client's to upload only white background products images. Amazon took the decision in 2014 and only allowed uploading white background images.
Type

of

Jewelry

Photo

shoot

Ideas
There are few techniques and options available which you can use to have a nice soft white background.
The lightbox or light tent is the best option to use as a white background during the jewelry photography. This jewelry photography kit is helping to achieve high quality images with soft light and color free background. So before you start with photography you need to collect all required things like lightning, camera, white boards etc.
How

to

Photograph

Jewelry

for

best

results
So from videos of some experts you can understand that you can do lots of creativity with your Jewelry photograph.
You need to think what creativity you can do by yourself to get awesome jewelry photography in many different ways to attract the customers over the online stores and social media. Which will help to increase the trust and sales convert into the brand.
Jewelry photography props
You can try jewelry photography props as well to present your jewelry in many ways. You can buy those props from many craft stores for necklace photography which is the best way to showcase your products as well. I have seen that most of the jewelry stores are using black busts to showcase most of the jewelry. You can also check that and try your own creativity.
As you have seen in the above expert's video, you should go through many jewelry photographers' portfolios to get an idea about the techniques, background, lighting, camera, tripod they are using. Always find out new and creative ideas about background, cardboard, paper and other things that you can use and make your jewelry product outstanding. You can also use martial arts like flowers, wooden backgrounds, white and color stone, granite to get attractive jewelry photographs.
If you are a beginner or working with a low budget project so in that case you can also use the jewelry clipboard. You can purchase cardboard and place the thick white paper over it. After that you can place your jewelry over it with the clip and start to take outstanding jewelry photographs.
Now let's discuss some more ideas, tips and techniques to get more attractive jewelry photographs.
How to Photograph Wedding Rings?
As I have mentioned above, you need to find out many creative ideas to showcase your jewelry products. Wedding rings are the most important and emotional gift of life for everyone. While you start thinking about photography, wedding rings showcase it in a romantic way. You can use some candle lights or roses to look more attractive.
Jewelry Photography On Black Background
Other creative ways you can add multiple lights and water with black stone. Next process would be to set up the camera and tripod to take some sample photography. On the other hand, try to take photographs from many different angles.
How to photograph jewelry for etsy?
Jewelry photography sometimes feels hard to work on. These are very common questions that all the sellers are asking over the Etsy page. Sometimes you think that you have wonderful photographs of jewelry products but you are not getting buyers according to expectations.
Etsy is the overfilled market for many jewelry sellers. Over 13 million jewelry sellers already registered and sold their jewelry products. So while you start photography of jewelry products for Etsy you have to be remarkable to compete with your competitors.
So now the question is how to start unique jewelry photo shoots? One most simple and best way is to present your jewelry photographs that look clear, professional and shiny.
Take your jewelry photographs from many different angles so buyers can understand what it looks like from all sides. Adding more with different styles, sizes and with different variations. Use your creativity with many different backgrounds like stones, shine ceramic, use the sand, water and many more.
You can also use more quantities of the same or different design with many angles to look creative. In the end you have to check your competitors and make a list before you move forward for your jewelry photography.
How

to

photograph

jewelry

at

home?
Instead of camera flash use the natural lights for jewelry photographs. In this case jewelry looks bright and shiny. During the day you can place all your photography gadgets near the windows and use the natural lights.
For white background you can also use a simple white paper sheet. You can use it if you are working on low budget projects or you are a beginner. If you place it properly with natural light like near the window so in that case also you will get a nice result.
Jewelry photography with model
If you are professional and have a good budget you can also shoot your jewelry with models as well. While buyers are buying any products online the main issue is you cannot try it. So before starting selling jewelry online you should think about jewelry photography with models.
You can also start your jewelry photograph shooting with female models to show necklace, earrings, bracelets, watches, imitations etc. very well. Professional photographers also include makeup artists and take many different angle photographs. For jewelry products, the model is essentially a prop. So while you are shooting jewelry with model it will be a tricky task as you have to focus on jewelry more than model.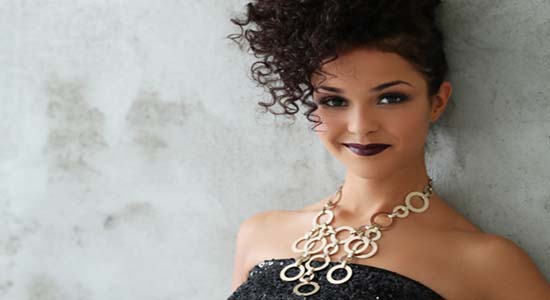 Ask model for different pose
Before you start with jewelry photography you must discuss with the model what kind of position that you require to shoot or you can give her some direction to work on it during the jewelry photography.
While you think about starting with jewelry photography shooting you need to choose the proper kits which you can set up easily in your budget and give you the best output. Before you start with your shooting you need to think that which lights, camera, tripods, lenses, tent, and table you need.
Best

camera

for

jewelry

photography
So before you start the main gadget that you need is a camera. So you need to check which latest camera is best for jewelry photography, which one is being used by your competitors in current time. While you are choosing a jewelry photography camera you have to focus on many elements that can provide you with high quality jewelry products photographs. While you are purchasing a camera for jewelry photography you have to select a professional one.
If you are shooting as a professional photographer for online product selling portals, you need to be very careful with your camera and lenses. You have to check many features like sharpness, zooming, quality after photography etc. There are many cameras available in the market with many features, brands that may be good according to your requirement. For jewelry photography you will shoot from 1 or max 2 feet from the product, which is very close distance.
So focus will be on the product, In this case camera and lenses are able to control the perforation settings properly. In this case majorly all the DSLR or mirrorless cameras will help you to get the same photography. So we have included some best cameras for jewelry photography below.
Nikon D3500 is the right camera to get the perfect jewelry photography. It will help you to get the important settings like aperture and shutter speed as per your needs. Any camera that lets you jerk its setting can be a nice choice for jewelry photography.
Nikon D3500 is the best camera for beginners. Let's discuss in detail why it is the best camera for jewelry photography and for beginners. Its guide mode gives you assistance for setup, photography playback and retouching images.
It has 24MP with an updated sensor and expelled images processor. This is the best camera known for top picture quality and very handy to use. There is no surprise that Nikon D3500 is delivering continually high quality images.
Nikon D7200 is producing sharp quality pictures with 24.2 MP and very low digital noise. It is also given full color matrix metering and EXIF data with manual-focus lenses. With f/1.8 aperture lens you can get the awesome quality and detailed images.
The Nikon D7200 has been replaced with D7500, as Nikon D7200 takes faster and better quality pictures during the low light. It has SnapBridge Bluetooth connectivity for quick and easy pairing with smartphones and other devices.
EOS Rebel T7i as a DSLR having 24 MP sensor which produces the finest picture ever. It is manufactured with two pixel autofocus. These features make it the best jewelry photography camera. Canon has specially made for photographers to take high quality results of photos with 1:1 macros magnification works great.
It has 45 AF points, all of which are horizontally and vertically sensitive and built with Wi-Fi and Bluetooth features. The canon rebel series is the top selling series of DSLRs in the world.
Best

lens

for

jewelry

photography
Lenses are the most important part of photography. While you are choosing lenses you must take care of all the impact and requirements as you need to take photographs from very near distance. Good Macro lenses are taking quality and detailed photographs of earring or rings.
While you are doing jewelry photography for online selling on your own website or on a big ecommerce platform like eBay or Amazon you need to have professional jewelry photography kits as you just not need to produce the quality images but you also need to take care of different angles, style, background, shine etc.
1. Nikon AF-S VR Micro-NIKKOR 105mm f/2.8G IF-ED
If you are shooting a larger jewelry image like a ring or necklaces you must use Nikon's Micro-NIKKOR 105mm lens. It is the perfect one for macro photography as it delivers 105mm of reach. It has many other important features like fast and maximum aperture at f2.8 and a reproduction ratio of 1:1. One more awesome feature is reducing the vibration and giving very stable images results.
The Nikon AF-S VR Micro-Nikon 105mm f/2.8G is the right lens for the professional photographers as it is dense and helps to shoot life-size photos on a full-frame image sensor.
2. Nikon 50mm f/1.8G AF-S NIKKOR
For jewelry product photography you can also use a normal lens which will give you good results as well. In this area where 50mm lenses come in. For the photography professionals the Nikon 50mm f/1.8G AF-S NIKKOR lens capturing simple and perfect images looks like our own eyes.
This kind of multifaceted prime lens is perfect for the photographer as beginners to professionals. If you are beginners, this lens comes at a very affordable cost and is very handy to use. As basic users can simply start off with Nikkor glass and take the outstanding jewelry product photography.
3. Canon EF 100mm f/2.8 Macro USM Lens
If you want to have larger photographs of jewelry in that case you should contemplate Nikon's Micro-NIKKOR 105mm lens. It is perfect for macro photography shooting as it provides 105mm of reach. This is frequently used by those photographers who are starting their macro photography. It is a 100 macro medium lens with light weight.
2.8 Macro USM Lens are taking very sharp images and even open at ƒ/2.8. At this level setting you can generate detailed and sharp jewelry photography. The EF 100mm f/2.8L Macro IS USM lens comes with "Hybrid Optical Image Stabilization," which helps to generate the stabilized images. So this is very useful with macro lenses as it has the feature of close-focusing limits.
4. Sony FE 90mm f/2.8 Macro G OSS
Jewelry photography is all about the details. So here macro lens is most useful in capturing the detailed and sharp photography. Once you fix the focal length of 90mm, it is extremely suggested that the Sony lens is perfect for beginners and professional photographers. The good feature of this Sony lens is circular aperture blades creating visual quality very attractive and out of focus blur.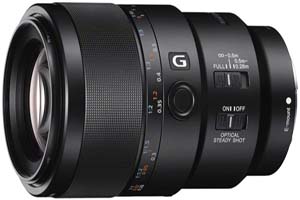 The lenses also come with Nano AR coating, stabilize with image capture and have silent sonic type AF system driving two afloat accuracy and care of internal focus as well.
5. Canon EF 100mm f/2.8L IS USM Macro
The Canon EF 100mm f/2.8L IS USM comes with a macro lens that is made for shooting especially for close up shots. It is a great product for the professional photographers. This Canon lens is taking continuous telephoto crucial length can be a provocation to use.
This type of macro lens is perfect for jewelry photography and other products photography as well. It allows you to zoom in details to capture very detailed photography.
Tripod

–

jewelry

photography

equipment
Tripod is the most important and robust part of jewelry photography equipment. Tripod for product photography is a hard task sometimes to come with usable features. Tripod for product photography is a hard task sometimes to come with usable features.
1. ZOMEI Camera Tripod 72 inch Tripod
ZOMEI Camera Tripod 72 inch is a tall tripod with six feet in height. You can adjust according to your need and jewelry products on the table. The main features of this tripod is the horizontal central column option. The horizontal central column gives you position directly above the product.
Costing is starting around 280$ range. This is the one of the best tripod for jewelry photography or any other product photography. It's made from high quality solid aluminum and the columns are easy to use.
2. TVC-33 Versa Series 3 Mk2 Carbon Fibre Tripod
Costing is starting around 280$ range. This is the one of the best tripod for jewelry photography or any other product photography. It's made from high quality solid aluminum and the columns are easy to use.
Jewelry

photography

lighting
Revolutionary is that a number of light reaches to your camera sensor which confirms the brightness or darkness of the photography images. Best exposure is built up with three factors: Shutter speed, ISO and aperture.
1. Backlighting for jewelry
Backlight is the procedure of using the limpidity like jewelry products with light from back. Use and perfect shooting area within home or studio. IT will help you to move around the photography area. Jewelry is very delicate. So use the hard platform and enough space for the backlight which helps you to shoot jewelry from some different angles.
How to take pictures of jewelry with iPhone.
The number of smartphones are providing outstanding front and rear cameras starting from 13 MP to 64 MP with many other features. I believe that you can also use the smartphone for jewelry photography if you use it with many techniques.
The iPhone 11 Pro has the best camera system. Now with iPhone 11 Pros you can use more for photography as it has a great camera system before. IPhone11 Pro's camera system is abundant to shoot particular kinds of photography like jewelry photography.
Not just iPhone 11 Pro but iPhone 11, 11 Pro Max has superior cameras that get you enough zoom performance, deep fusion and night mode for shooting photography even in low lights. The 12 MP camera comes with f/1.8 aperture with ocular and stabilized images. If you check the iPhone 11 pro and 11 Pro Max camera has been upgraded before it has a camera in all versions.
Not just iPhone but you can also choose any high quality camera smartphone. You can also use the android phone as nowadays it's come with high quality camera function and you can catch great quality jewelry photography.
If you are using a smartphone camera for jewelry photography or any product photography for stabilization you need to use a tripod. Most tripods are made for cameras where you cannot attach the smartphone. So while you are choosing tripod for smartphone you need to go through some latest tripod and check which one is best for you.
Joby's GorillaPod 1K Kit is a good, strong and flexible tripod according to prices. Ball head moves easily and long clear legs wrap around anything. It is 10.24 inches from mount to foot and 4 inches longer with affordable rates. It has 2.2 pound weight which is good to support most of the smartphone.
Square Jellyfish Metal Spring Tripod Mount
One more Square Jellyfish is also a quality tripod with capability to hold a big size smartphone. While you think about beginning your jewelry photography with a smartphone choose the metal tripod like Square Jellyfish with the GorillaPod 1K Kit because it is more secure.
To shoot your designs with good light and provide customers 100% satisfaction to see from all the angles. Almost all online sellers are plagued by the same problem. Nowadays technology is increasing and it's helping to see the products 360 view to buyers online.
360 product photography is helping buyers to check the products from all the sides and feel how it will look after delivery. It will also help sellers to reduce the return of products. Many companies are manufacturing photo light boxes where you can take 360 degree product photography.
How to do 360 degree photography
While you are starting to make a 360 degree view of the product, your camera must be stable and not move around the product. In 360 degree cameras stay over the tripod and shooting the images product rotates with 360 degree turntable.
Jewelry

Retouching

Services
After doing all kinds of jewelry photography you need to move forward with the most important part is Jewelry Retouching Services. Even after being done with photography, photo editing services are the most important and robust process before uploading it online.
What jewelry photo retouching services include?
Jewelry photo retouching services including shine, color enhancement, background removal, Dust removal etc. to make jewelry photographs spotless. Many parts of jewelry may look out of focus and look unprofessional.
Jewelry photo retouching tasks make sure all the jewelry mages are ready to use for online store, propositional and branding. It makes the picture look naturally eye-catching and attractive. You can also outsource photo retouching services to many photo editing companies out there to save time and cost.
Outsourcing photo editing
Our photo editing jobs start from 0.39$ per image which we are delivering within 24 hours to our clients. We are working on all kinds of photo editing jobs like fashion photo editing, real estate photo editing, product photo editing and retouching etc. We are working 24×7 to deliver maximum images to our clients within 24 hours across the globe. You can try our services with small numbers of images.
Ron Jonas
About Author
Hi there, I'm Ronald Jonas – A photography specialist, Blogger. Portland, Oregon Area, USA.